ARE YOU FACED WITH LEGAL BUSINESS PROBLEMS?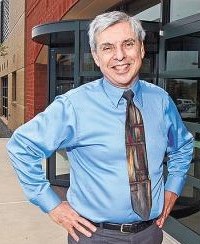 DO YOU WANT TO KNOW WHERE YOU STAND?

Talk to Dr. Fredric Abramson: an attorney who has actually been in business

Dr. Abramson can help you solve your business problems


​Contracts Business Disputes
Forming a Business Trademark protection
Trade Secrets International Business
Non-Profit Creation Non-Profit Management
Business Strategy Executive Management
Chief Financial Officer Franchising
Software and IT Biotechnology
Immigration
---
I'm a business and technology lawyer. I bring over 3 decades of hands-on business experience to solve your legal problems. I especially know how technology businesses work. I've written computer code for big data systems, and have my Ph.D. in Human Genetics and Population Planning from Michigan. For the past 20 years, I've been an adjunct professor at Johns Hopkins, teaching business courses to scientists.
I'm admitted to the Maryland and D.C. Bars, the Maryland Federal District Court, the U.S. Supreme Court, and the U.S. Patent Office.
Call me at 301-758-1120, or contact me at
FDAbramson@FDAbramson.com